Welcome to the Don's Auto Truck Center - You Can Count On It!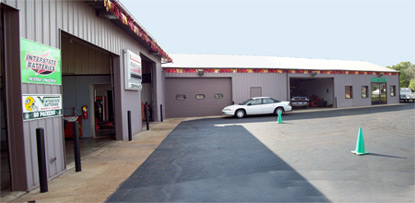 We are your Southwestern Wisconsin's premier auto repair shop. One customer at a time we continue to grow Don's Auto Truck Center by providing the highest level of satisfaction. We treat every car we service like it's our own. Everything from an oil change to an engine replacement we are your 1 stop shop.
There is nothing like having car troubles while your on the road - if this happens unexpectedly - we are here to help get you back on the road as fast as possible. Our goal is to offer the best services available at affordable prices to save you money.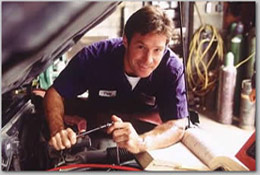 The high level of expertise that our certified technicians provide is never questioned. Each technician is highly trained, vertified and has many years experience. We have top of the line equipment and diagnostic tools needed to perform each job. We pride ourselves in fixing it right the 1st time to save you time and money. Our friendly staff will guide you through the process and keep you informed to give you the peace of mind that you deserve. To learn more about the services we offer, please contact us by phone at 608-372-6435 or send us an . Customer Satisfaction is our number 1 goal!
Whatever your auto service needs, Don's Auto Truck Center can handle it expertly. We truly do it all and ALL JOBS ARE GUARANTEED!

If your car is not drivable, we can help you with a tow as well.For your convenience we offer the following:

Walk-ins always welcome
Appointments available
Early Bird & Night Drop Check-in
Towing Available
Loaner Cars Available Cars
Vehicles Serviced

Imports
Domestic
Fleet & Personal

4x4 Off Road
Medium-Duty and Light-Duty Trucks
SUV & Mini-Van Specialists

High Performance Cars
Classics
All Wheel Drive
The automotive industry is filled with complexities these days, gone are the times when an individual could simply go down to the auto parts store, purchase some parts and tools and tweak his or her own engine. Since the advent of small computers the auto service industry had changed dramatically too.

For example, it is not uncommon to need very specific computers for certain types of make vehicles, just to do initial diagnostic work... We have invested in our business large amounts of capital so that we stay current with the latest advances in automotive computer diagnostic and repair equipment.

This allows us to figure out what is wrong with your vehicle in a short amount of time - thus fixing your vehicle's issues in a monetary amount that can meet most budgets.
Maintenance

30, 60 & 90K Mile Maintenance
Lube, Oil & Filter Service
Transmission Service
Cooling System Service
Engine Air, Fuel & Cabin Filter Replacement

Brake Systems

Inspection & Diagnosis
Disc & Drum Service
ABS Diagnosis & Repair
Master Cylinder & Brake Lines
Drum & Rotor Resurfacing

Cooling System

Overheating
Leaks
Water Pumps
Radiators
Cooling Fans

Transmissions

Repairs
Rebuilding
Installation

Electrical System

Batteries
Starters
Alternators
Troubleshooting

Drive Train

CV Joints, CV Boots & Axles
Clutches
Differentials
Rear Ends
Transfer Case

Air Conditioning Systems

A/C
A/C System Service/Freon Recharge
Blowers
Condensers
Heating

Engine Service

Timing Belts & Chains
Oil Leaks
Head Gaskets
Engine Replacement

Engine Performance

Fuel Injectors/Filters
Computer System Diagnosis
Check Engine Light Diagnosis
Computer Reprogram
Ignition System
Tune Ups
Emissions Repairs
Fuel Pumps

Steering/Suspension

Rack & Pinion Service
Ball Joints, Idler Arms, Tie Rod Ends
Struts & Shocks
Tires & Rims
Wheel Alignments

Tires

All Brands Available
Free Rotation w/Purchase
Wheel Alignments
Tire Balancing
Tire Repair

Hand Car Wash

Full Service Wax & Detail
Carpet Shampoo
Engine Cleaning
Leather Cleaning
Drop Off Service